Homepage for
Andrew Craig
The University of Liverpool
The School of Electrical Engineering, Electronics and Computer Science
---
Contact Details
Address:
Department of Computer Science
School of Electrical Engineering, Electronics and Computer Science
The Univeristy of Liverpool
Liverpool
Merseyside
L69 3BX
UK.
Telephone:
(+44 / 0)151 795 4269
e-mail:
a.craig@csc.liv.ac.uk
In Brief
I started work in the Department of Computer Science in June 2001. I am currenlty an academic related Professional Specialist and my primary role is to support the teaching and research functions of the Department of Computer Science.
I have spent quite a lot of time at the Univeristy altogether; I did my B.Eng(hons) and M.Sc. here and (after working in the communications industry and the NHS) I have worked for the Univeristy since 1998 - initially with Computing Services.
In 2002 I qualified as a Microsoft Certified Professional. Subsequantly I have become a Microsoft Certified Systems Administrator (Windows 2000), Microsoft Certified IT Professional (Windows 7), and most recently; Microsoft Technology Associate (Networking Fundamentals). I am currently working towards Certifying in Windows 2008 Server.
Principal Duties
Computing Officer

Build and maintain Intel based server and Workstation systems.
Configure and maintain Windows Active Directory Domain (currently Windows 2008 R2)
Configure and maintain DNS services.
Configure and maintain Department's VPN services.
Oracle DBA, MySQL, MS-SQL, MS-Access database support.
Configure and manage the physical and wireless networks.
Monitor and maintain the computer system's security.
Configure and manage the department's anti-virus software.
Provide Helpdesk assistance and support
Manage the Department's anti-plagiarism utilities

Student Experience
Continuing Professional Development (CPD)

I am registered for the STEM Ambassador scheme (with MerseyStem).
I provide CPD courses, training, and resources in Microsoft Office 2010 and 2013.
I am involved in providing courses in JAVA and Python for Schools.

Teaching

COMP283 - Applied Database Management
In 2012 I created and developed one of the new 7.5 credit, level 2, Employability Skills modules. COMP283 has been designed to provide a practical introduction to database management with reference to MS-SQL, Oracle and MySQL database systems. The students will develop an understanding of design criteria and server specification, as well as practicing the installation of Relational DataBase management Systems, Databases, and common database management tasks.

More details on this module can be found here
Interests and Hobbies
Ju-Jitsu.
Tai Chi Quong.
Fell and hill walking.
Canoeing.
Jogging.
Theatre.
Reading.
Climbing.
Traveling.
Personal
I am married to Jennie and have a young superstar called Alex.
---

&nbsp &nbsp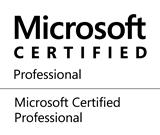 &nbsp &nbsp &nbsp

&nbsp &nbsp &nbsp
&nbsp &nbsp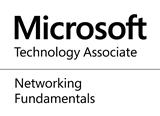 &nbsp &nbsp &nbsp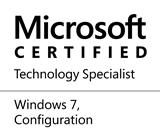 &nbsp &nbsp &nbsp
Microsoft is a registered trademark of Microsoft Corporation in the United States and other countries.