Jie
Min
PhD Computer Science Student
Address:
Department of Computer Science, University of Liverpool, Ashton Building, Ashton Street, Liverpool, UK, L69 3BX
Email:
J.Min2 at Liverpool.ac.uk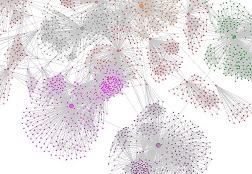 on social network
Second semester
This module introduces the structure and functionality of modern operating systems and explains how the principal components of computer-based systems perform their functions and how they interact with each other.
This module develops an understanding of financial markets at the level of individual trades, provides an overview of the range of different computer-based trading applications and techniques. It introduce the key issues with using historical high-frequency financial data for developing computer-based trading strategies, provides an overview of statistical and computational methods for the design of trading strategies and their risk management and develops a practical understanding of the design, implementation, evaluation, and deployment of trading strategies.
Aims of this module are to provide students with an understanding of the nature and role of scripting languages, to introduce students to some popular scripting languages and their applications, and to enable students to write simple scripts using these languages for a variety of applications.
Please leave your message