Phil Jimmieson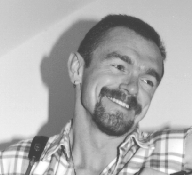 Here are a few things to explore (including some old things):
(dates in brackets are dates of last update)

Teaching.
COMP327 (CS Dept web server)

COMP228 (CS Dept web server)



About me... (who is this Phil person anyway?)


Personal Faves & bits & bobs (17 August 2011)


B5 UK Episode list (09 September 2010) (Contains short descriptions of each episode).


MPhil Project - brief overview of the Macintosh project (known as MacInterview (aka In My Shoes).


MPhil Thesis - My complete MPhil thesis on-line!





This page has been accessed loads of times since I wrote it. (the page counter is broken...)

---
Contact Information
E-Mail:

Phone:

+44 151 795 4236

Snail Mail:

The University of Liverpool
Department of Computer Science
Ashton Building
Ashton Street
Liverpool L69 3BX
United Kingdom
---
Manually updated at 06 February 2019 16:33